SkyLight Pro
The retail light
The SkylightPro Design Edition was developed with the focus on a variety of applications and offers shop owners, interior designers and lighting planners a variety of customization options.
Make the SkylightPro to your light.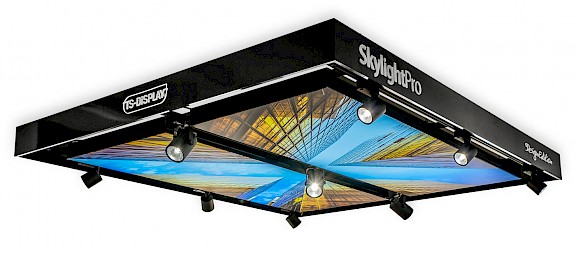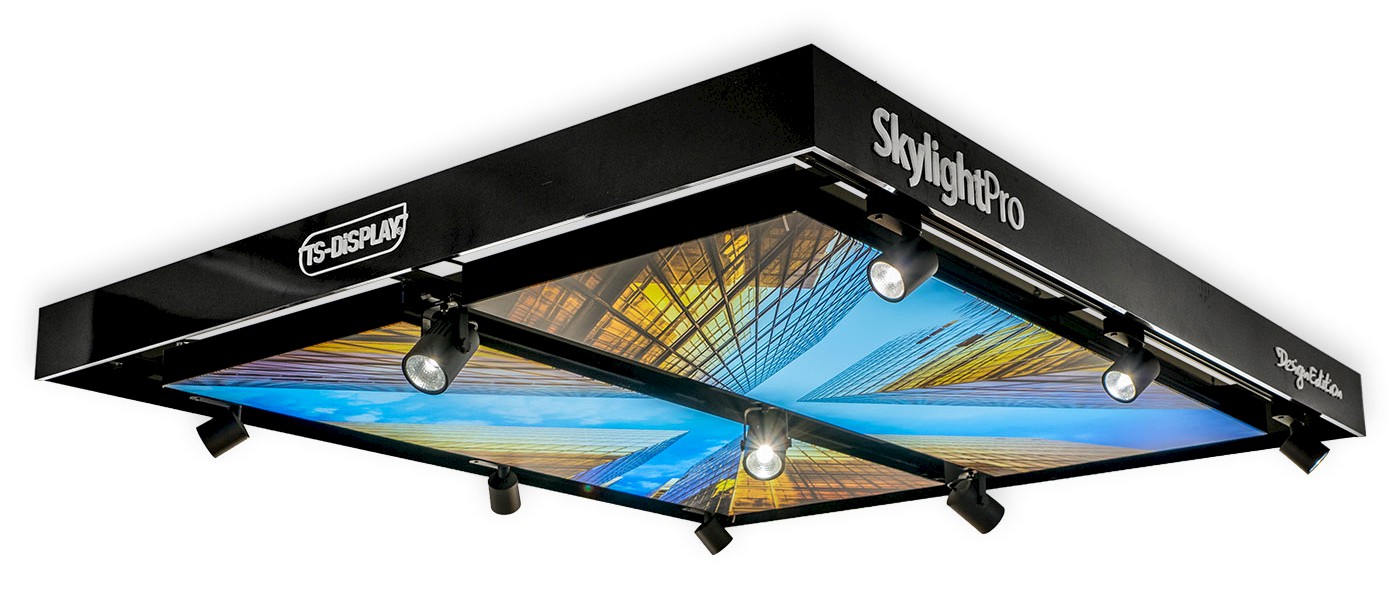 Make it PRO
A flexible, powerful yet attractive illumination of shops and products: these were the maxims of developing
our SkyLightPro Design Edition. The variable size and features allow precise matching to individual needs.
Much is possible with the SkyLightPro Design Edition. Whether high-quality lighting in the office with standard lighting, atmospheric lighting in bars and restaurants or the true color lighting of products at the point of sale: both the technical equipment of the lamp and your dimensions can be tailored exactly to your needs. That's why our answer to many customer questions is: "Yes, that works!"
Technical specs
| | |
| --- | --- |
| Minimum Size | 100 x 100 cm |
| Maximum Size | 600 x 2000 cm |
| Frame color | Painting or powder coating possible in all RAL colors |
| Type of LED spot | Individually configurable |
| Light Color | Individually configurable, e.g. Warm White, Cool White, Tuneable White, RGB, RGB + W, HIGH CRI (CRI97) at 2,100K, 2,700K, 4,000K, and 6,800K |
| LED light frame (eye-catcher) | 10 cm frame depth with interchangeable light textile, depending on the size can be realized via edge radiation or surface irradiation |
| Motif for light frame | Any printable image motif possible (4-color printing) or completely white |
Diverse controllable
Thanks to the possibility of dimming or light control via CASAMBI or DALI you also always achieved the desired lighting mood. Depending on the customer's requirements, our ring lights can be equipped with warm white, cool white or "tunable white" LED modules. The latter allow the mixture of cold and warm white light color and are therefore particularly well suited for daytime variable illumination. On request, we also equip your luminaire with RGB LED modules, which allow multi-colored accents and, in particular, can create exciting lighting scenes in addition to warm or cool white lights.